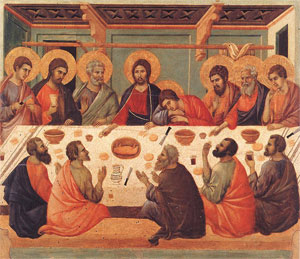 God doesn't need our works. He doesn't need them to somehow placate Him (as we often imagine) and He doesn't need them to be somehow paid back for what He's done for us.
"What shall I render unto the LORD for all his benefits toward me? I will take the cup of salvation, and call upon the name of the LORD." (Psalm 116.12-13)
Ultimately, all we can render to God is worship: receive the Supper, the "cup of salvation," and call upon God. Everything else --
everything else
-- flows from that.